Camp Lejeune Water Contamination Lawsuit
From 1953 to 1987, water supplies at Camp Lejeune were found to be contaminated with hazardous chemicals linked to a range of serious and possibly life-threatening health conditions, including cancer, birth defects and ALS.
Over a million people lived at Camp Lejeune within this time.
As a result, anyone who consumed the water at Camp Lejeune Marine Corps Base in North Carolina (and experienced complications) may be eligible to pursue compensation.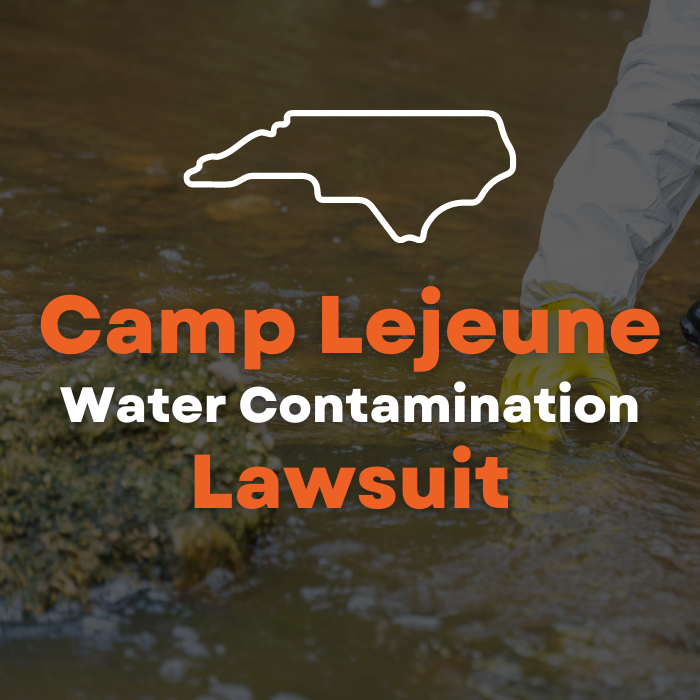 What health problems are linked to the contaminated water lawsuit at camp lejeune?
linked health issues include:
Kidney Cancer
Non-Hodgkin's Lymphoma
Multiple Myeloma
Leukemia
Liver Cancer
Brain Cancer
Spinal Cord Cancer
Infertility
Bladder Cancer
Parkinson's Disease
Kidney Disease
Pancreatic Cancer
Breast Cancer
Rectal Cancer
Prostate Cancer
Esophageal Cancer
Miscarriage
2022 Camp Lejeune Lawsuit Update:
August 2022
The U.S. government passed the Camp Lejeune Justice Act of 2022, part of the Honoring Our Promise to Address Comprehensive Toxics (PACT) Act. This new bill has major implications for those who were stationed at Camp Lejeune and allows them file lawsuits for the decades of damage done to their health and families. Claims and legal resources were previously unavailable to victims of Camp Lejeune Water Contamination, but now you can see if you qualify via the link below.  
"If you or a family member has been affected by Camp Lejeune water contamination, our team at Cappy Law is here to serve you. We believe the victims of toxic water exposure at Camp Lejeune deserve to be compensated and treated fairly. That's what we're here to help with. Our legal strategy is developing daily as the Camp Lejeune case gets further along and more information becomes available. However, one thing that will never change is the way we treat our clients and their legal situations. Let us help get you justice."
– Ryan Cappy
Next Steps for Your Camp Lejeune Case
Need help with a Camp Lejeune Water Contamination Case?
Click the Book Case Evaluation button, call us at (813) 512-6011 or email info@cappylaw.com and we will get in touch with you immediately!